Cultural Festivals and Celebrations: Experiencing Vibrant Traditions ===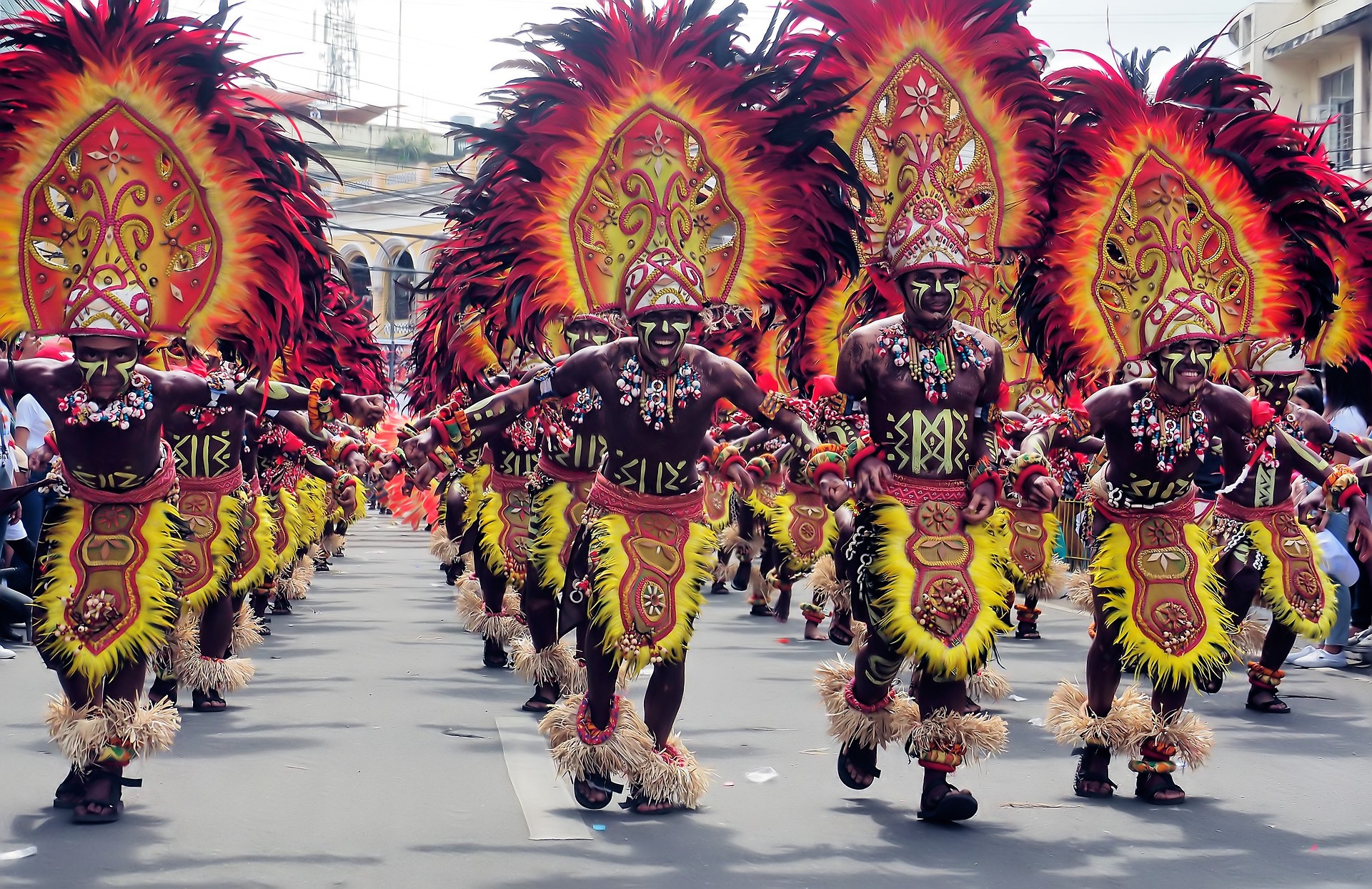 Cultural festivals and celebrations are a testament to the rich tapestry of traditions and customs that exist around the world. These joyous occasions bring together communities, families, and friends to celebrate their heritage and create lasting memories. From lively music and dance to mouthwatering cuisine and colorful attire, these festivals immerse participants in a world of vibrant traditions. Let's embark on a journey to explore the kaleidoscope of cultural festivals and experience the joy and unity they bring.
Celebrating Diversity: A Kaleidoscope of Cultural Festivals
Cultural festivals allow us to embrace and appreciate the diversity that exists in our world. From the vibrant Diwali celebrations in India to the exuberant Carnival in Brazil, these festivals showcase the unique customs and traditions of different cultures. Each festival offers a glimpse into the history and values of a community, allowing us to broaden our horizons and embrace the beauty of cultural diversity.
The streets come alive with colorful decorations, enticing aromas, and the sounds of laughter and music during these festivals. People from all walks of life come together, wearing traditional attire, to participate in rituals, dances, and processions that have been passed down through generations. It is a beautiful sight to witness, as the diversity of humanity is celebrated and cherished.
Unveiling Cultural Treasures: Exploring Vibrant Traditions
Cultural festivals provide an opportunity to explore the vibrant traditions that have shaped communities for centuries. Whether it's the mesmerizing Chinese lion dance during the Lunar New Year or the graceful movements of Flamenco dancers during the Feria de Abril in Spain, these festivals allow us to delve into the heart and soul of different cultures.
Traditional arts and crafts often take center stage during these celebrations, showcasing the craftsmanship and creativity of the community. Intricate handwoven textiles, mesmerizing sculptures, and beautifully adorned masks are just some examples of the cultural treasures that can be discovered. These festivals serve as a reminder of the importance of preserving and promoting our cultural heritage.
Dancing to the Rhythm of Celebrations: Colors and Joy Overflow
Cultural festivals are synonymous with music and dance. The rhythmic beats and infectious melodies emanating from traditional instruments fill the air, creating an atmosphere of pure joy and celebration. From the energetic samba of the Rio Carnival to the graceful movements of traditional Irish step dancing during St. Patrick's Day, these festivals invite everyone to join in the revelry and experience the power of music to unite.
The vibrant colors of costumes and decorations further enhance the festive atmosphere. From the striking reds and golds of Chinese New Year to the kaleidoscope of hues during India's Holi festival, these celebrations are a feast for the eyes. The joy and energy that radiate from the participants are contagious, leaving lasting memories for all those lucky enough to experience them.
Immerse Yourself in a Tapestry of Festivities: A Joyous Journey
Attending a cultural festival is like embarking on a joyous journey through different traditions and customs. Each festival has its own unique rituals and activities that allow visitors to fully immerse themselves in the festivities. From participating in traditional dances and games to indulging in delicious traditional cuisine, there is no shortage of experiences to enjoy.
The sense of community and togetherness is palpable during these festivals. Strangers become friends as they join in the celebrations, sharing laughter, and creating cherished memories. It is a time when the divisions that often separate us fade away, and a sense of unity and love prevails.
From Dragon Parades to Holi: Embracing Global Celebrations
Cultural festivals are not confined to a specific region or country. They are a global phenomenon that transcends borders and brings people together across continents. From the dragon parades of Chinese New Year to the vibrant Holi celebrations in India, these festivals are celebrated by millions around the world.
Attending a global cultural festival offers a unique opportunity to experience different traditions and customs firsthand. It allows us to broaden our perspectives, deepen our understanding of other cultures, and foster a sense of global unity. These celebrations serve as a reminder that despite our differences, we are all connected by our shared humanity.
Creating Lasting Memories: Unforgettable Cultural Experiences
Participating in cultural festivals leaves an indelible mark on our hearts and minds. The memories created during these joyous occasions stay with us for a lifetime. Whether it's the taste of delicious street food, the sight of intricately designed costumes, or the sound of traditional music, these experiences become a part of who we are.
Cultural festivals not only provide entertainment but also educate and inspire. They offer an opportunity to learn about the history, traditions, and values of different cultures. As we immerse ourselves in these celebrations, we gain a deeper appreciation for the beauty and diversity of the world we live in.
Celebrating Vibrant Traditions and Embracing Global Diversity===
Cultural festivals and events are increasingly becoming arenas of discourse enabling people to express their views on wider cultural social and political issues Often the debates polarise into those advocating change and those wishing to preserve traditional or local culture in the face of modernisation and globalisationFestivals also convey a stronger impression of Hong Kong as a destination exhibiting Chinese and traditional culture but less as a global city The festival experience is associated with positive outcomes namely greater satisfaction intention to recommend and intention to returnThe arrival of COVID19 has transformed the world we live in and put all major cultural events and festivals on hold throughout 2020 From the Edinburgh festivals to Glastonbury from the Tokyo Olympic
Games to the European Capitals of Culture in Galway and Rijeka all major event gatherings have had to be reinvented postponed downscaled or cancelled altogetherCultural festivals and events are increasingly becoming arenas of discourse enabling people to express their views on wider cultural social and political issues Often the debates polarise into 7 unforgettable ways to experience Mexican culture Here are 7 easy budgetfriendly and amazing ways to experience real Mexican culture as a tourist 1 Taste Mexican cuisine Mexican cuisine Mexican cuisine is recognised by UNESCO as an element of Intangible Cultural Heritage in 2010F TOC Basant Utsav A Symphony of Colors and Melodies A History and Significance B Celebrations and Attractions Poush Mela A Cultural Extravaganza A History and
Significance B Celebrations and Attractions Nandan Mela Celebrating Artistic Expression A History and Significance B Celebrations and AttractionsEvery year nearly 25 million people descend on Aomori City in Japan39s northeastern Tohoku region to experience a spectacle found nowhere else Nebuta Festival takes over Aomori City for a lively and exciting celebration for the ages Photo credit Aomori Tourism and Convention Association The biggest draw and the festival39s namesake are the 1 New Orleans Mardi Gras Louisiana Mardi Gras is widely celebrated in New Orleans and it39s not something you want to miss Centered on Bourbon Street you can find a ton of parades going on The Mardi Gras celebrations always kick off on the last day of the Carnival season the day before Ash Wednesday
Cultural festivals and celebrations are a vibrant tapestry of traditions that serve to unite communities and showcase the richness of human diversity. From the kaleidoscope of colors to the infectious rhythms of music and dance, these festivals offer a unique opportunity to experience the joy and unity that comes from embracing different cultures. Whether attending a local festival or venturing to far-flung destinations, these celebrations create lasting memories and foster a sense of global unity. So, let's embrace the joyous journey of cultural festivals and celebrate the vibrant traditions that make our world a truly remarkable place.