In a world filled with diversity, conflicts and differences, the pursuit of world peace and diplomacy becomes ever more significant. Spreading harmony, bridging nations, and uniting the world are essential in creating a global community that thrives on cooperation, understanding, and respect. By finding common ground and embracing the diversity that makes us unique, we can navigate international relations to build a more peaceful and prosperous world for all. In this article, we will explore the various aspects of world peace and diplomacy, highlighting the key factors that contribute to global harmony.
Spreading Harmony: The Quest for World Peace
The quest for world peace is the ultimate goal that humanity aspires to achieve. It involves cultivating an environment in which conflicts are resolved through peaceful means rather than violence. Spreading harmony requires collective efforts from nations across the globe. By promoting communication, understanding, and empathy, we can create an atmosphere where conflicts are mitigated, and peace prevails. Through initiatives such as diplomacy, disarmament agreements, and mediation, we can work towards a world where peace is not just a dream, but a reality.
Bridging Nations: The Art of Diplomacy
Diplomacy is the art of negotiating and building relationships between nations. It serves as a bridge that connects different cultures, ideologies, and interests. Diplomats play a crucial role in navigating international relations by mediating disputes, fostering dialogue, and finding common ground. Through diplomatic channels, nations can engage in constructive conversations, explore mutual interests, and resolve conflicts peacefully. The art of diplomacy enables nations to work towards shared goals and build a foundation of trust that strengthens international relations.
Uniting the World: Building Strong International Relations
Building strong international relations is essential for creating a united world. It involves establishing alliances, partnerships, and agreements that promote cooperation and understanding. Strong international relations are built on the principles of equality, mutual respect, and shared responsibilities. By working together, nations can address global challenges such as climate change, poverty, and terrorism. United, we can create a world where resources are shared, knowledge is exchanged, and growth is sustainable.
Finding Common Ground: Key to Global Harmony
Finding common ground is the key to achieving global harmony. Despite our differences, there are always areas of overlap and shared interests that can bring nations together. By focusing on these shared goals, we can transcend boundaries and work towards a common purpose. It requires open-mindedness, empathy, and the willingness to compromise. Finding common ground allows us to understand each other's perspectives, resolve conflicts peacefully, and build strong relationships based on trust and understanding.
Embracing Diversity: A Peaceful Global Family
Embracing diversity is a fundamental aspect of creating a peaceful global family. Our world is a tapestry of different cultures, languages, and beliefs. Rather than viewing diversity as a source of division, we should celebrate it as a strength. By embracing diversity, we foster inclusivity, acceptance, and respect for all. When we recognize that our differences enrich our collective human experience, we can build bridges that span across borders and create a harmonious global society that cherishes and values each individual's unique contributions.
Let's Shake Hands: Creating a World of Cooperation
Creating a world of cooperation requires a collective effort from all nations. Cooperation involves working together towards a common goal, setting aside individual interests for the greater good. Through cooperation, nations can address global challenges more effectively, share resources, and promote sustainable development. By shaking hands and fostering a spirit of collaboration, we can build a world where trust, understanding, and peace prevail. Let us set aside our differences, embrace dialogue, and come together as a global community to create a future filled with cooperation and harmony.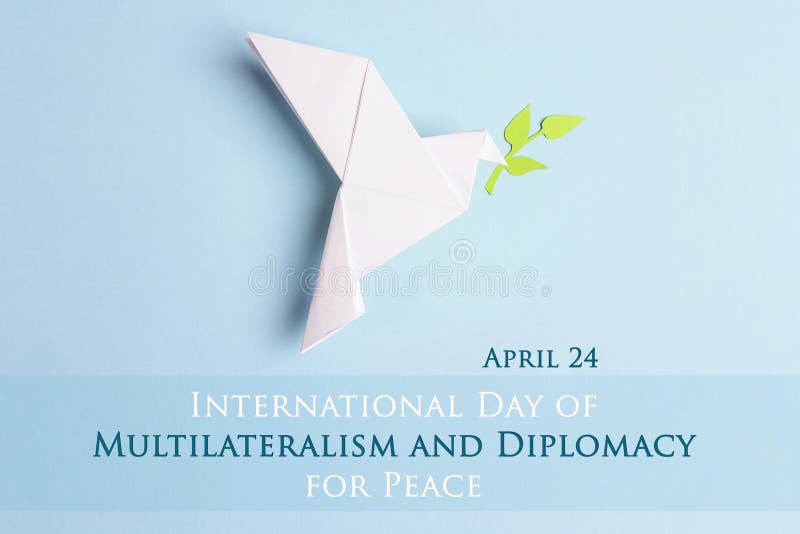 Diplomacy and the Future of World Order explores the future of peace and conflict diplomacy in three arenas managing great power competition and potential confrontation managing others conflicts and managing threats to the international system as is currently being posed by the COVID19 pandemic said Chester Crocker James R SchlesingeThis paper looks in depth at the democracysecurity dilemma with a view to helping US policymakers deal with it more systematically and effectively Case studies of US policy toward Egypt India and Turkey over the past twenty years highlight the complexity of the democracysecurity dilemmaIn a globalized and interconnected world these words are a testimony to our common responsibility More than words we need action And that action needs to be geared towards
protecting an international order that has allowed so many to be lifted out of poverty that has established dialogue and cooperation as preferential means to handle and ideally solve disputes and that has created the The United Nations was created in 1945 following the devastation of the Second World War with one central mission the maintenance of international peace and securityDecember 13 2021 Navigating the USCanadaChina Triangular Relationship By David Carment This article is published as part of IPDs China Strategy Project Canada is a participant in a rapidly evolving international economic order in which Chinas economy is poised to overtake the US by the end of this decadeSimilarly the 20172023 Enhanced Regional EUASEAN Dialogue Instrument an EUfunded development cooperation program
works to build on opportunities offered by regional integration to foster research and capacity building on climate and sustainabilityrelated issues 8 In 2020 the EU launched a 10 million 11 million program to support the ASEAN Coordinating Center for Humanitarian January 8 2023 704 Diplomacy is the art and practice of conducting negotiations between nations It involves the activity or skill of managing international Relations generally by a countrys representatives abroadGridlock at the UN Security Council draws headlines but it never truly grinds diplomatic and humanitarian work to a halt Instead concerned parties approach the threat of the veto as the beginning of diplomatic creativity They deploy procedural negotiated and informal tools at the UN General Assembly in the Security
Council and via the UN Secretariat when faced with explicit
World peace and diplomacy are not merely abstract concepts; they are the foundation upon which our collective future rests. By spreading harmony, bridging nations, uniting the world, finding common ground, embracing diversity, and shaking hands, we can navigate international relations and build a world that thrives on peace, cooperation, and understanding. Let us strive for a future where nations work together to overcome challenges, celebrate diversity, and create a world in which every individual can live harmoniously. With our combined efforts, a peaceful and prosperous world is within our reach, and the journey to achieve it starts with each one of us.